Kamishibai adalah sandiwara yang diceritakan dengan gambar dan dialog. "Kami" artinya kertas, "shibai" artinya sandiwara.
Dalam konteks kebudayaan Indonesia, kamishibai itu bisa dikatakan mirip dengan wayang beber. Sambil menunjukkan gambar, satu orang membaca tekst. Biasanya satu set kamishibai terdiri dari belasan lembar gambar. Orang yang memainkan kamishibai membaca dialog beberapa tokoh, seperti dalang wayang.

Dalang Kamishibai disebut Kami Man.
(
http://www.02.246.ne.jp/~semar/esaisehari/esaisehari.html
)
Kamishibai pronounced kah-MEE-shee-bye, means "paper drama" in Japanese. Kamishibai was a popular form of street storytelling in Japan during the late 1920's until the early 1950's. The Kamishibai man was primarily a candy seller. He used storytelling to entice the children to his "store". He then entertained them with his stories. Kamishibai uses illustrated story cards that are slid into a wooden frame which serves as the "stage". The Kamishibai man frequently told the stories in serial form leaving his patrons with a cliffhanger ending which encouraged them to come see him the next time he came to their area.
(http://laurenlanitastorysingerworkshops.blogspot.com/p/kamishibai.html)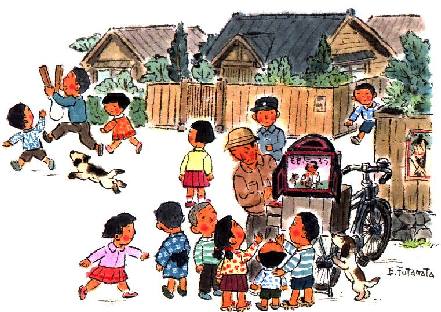 http://www.trannet.co.jp/pre/report/America/report.html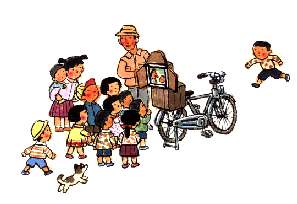 http://laurenlanitastorysingerworkshops.blogspot.com/p/kamishibai.html
Kami Man, memainkan Kamishibai di atas sepeda, sambil menjajakan gula-gula mereka mendongeng menggunakan papan dan kartu bergambar, jadi seperti sandiwara keliling.
Beberapa pertunjukan Kamishibai bisa ditonton di youtube.com. Kamishibai menjadi populer tidak hanya di Jepang, tetapi di negara-negara lain dan kemudian diadopsi di sekolah-sekolah sebagai salah satu cara bercerita yang menarik dan asik
.
http://www.theflippedclassroom.es/kamishibai/

Ini adalah contoh papan Kamishibai, lazimnya menggunakan papan kayu, namun lama-kelamaan ada yang menggembangkannya dengan bahan kardus dan karton.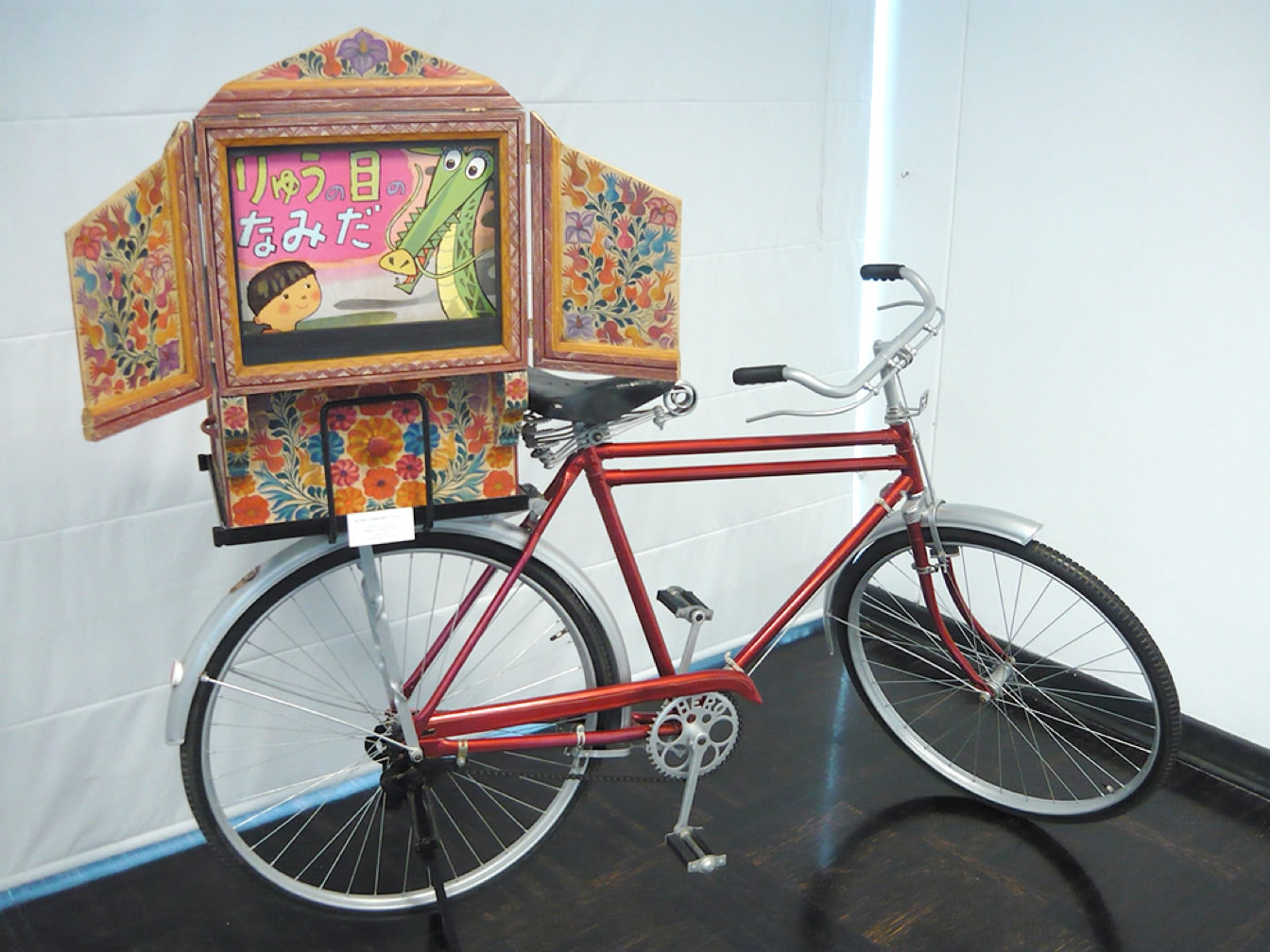 http://www.kamishibai.com/spotlight/kojachi.html
https://www.kreashibai.de/bildserien.htm
Itu adalah sekilas tentang Kamishibai,
Dalam SAHABAT BUMI kami memodifikasi KAMISHIBAI menjadi storycard aktivitas sederhana yang bisa kita lakukan untuk turut menjaga bumi.
Asah kreativitas si kecil dengan mengembangkan sendiri Kamishibai-nya yaaa ^^b
Salam Bumi Lestari